Legendary Leads - CRM System
What is the Legendary Leads CRM?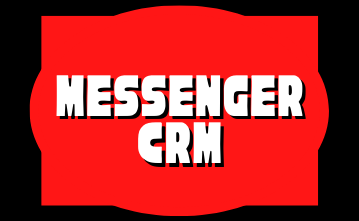 WHAT IS THE LEGENDARY LEADS CRM?
Legendary Leads Software is best for agency owners, realtors, coaches, consultants, loan officers, service business owners (accountants, contractors, dentists, insurance brokers) or anyone who needs to get more clients consistently for growing their business using automated follow-up.
The Legendary CRM includes features for managing your leads, customers and clients all in one place. Legendary has sales pipelines and smart lists for managing active leads and following-up with cold leads automatically. 
If you have a large list of contacts, smart lists make them easy to manage by allowing you to apply one or multiple filters to instantly find anyone in your list who meet your criterea. These smart lists automatically update by adding in new contacts once they meet your criterea, or removing contacts once they no longer do.
You can send emails, SMS messages, calls and more all at once, or in drip mode. In drip mode, you can select a batch quantity, and timing such as send 50 SMS messages every 90 minutes until you have sent to the entire smart list. This allows you to set up campaigns in less than 30 seconds and let them work throughout the day, week or month based on the setting you select.
Are you ready to super charge your marketing efforts with the Legendary Leads Software PLUS set up your Legendary CRM to organize and automate your entire sales process from lead generation to hiring and more? Click the button below to sign up for a 7-Day free trial now:
WHO IS THE LEGENDARY CRM FOR?
The Legendary LeadsCRM feature is for anyone looking to organize their sales process and automate their work flow. With sales pipelines for visual lead management as well as Smart Lists for managing campaigns at a granular level at scale, having a Legendary CRM allows you to keep in touch with your contacts and customize your communication with leads and clients with ease. We do provide free templates you can edit for things like appointment reminders, follow-up drip campaigns, Birthday campaigns, Holiday campaigns and more.
Legendary Leads is perfect for anyone who wants to generate new leads, convert more leads and close deals on autopilot! It's basically like your having a virtual assistant that manages all of your contacts for you! You can create a sales pipeline for your leads with various tags for triggers (ie: Cold Lead, Hot Lead, Customer, Follow-Up, Etc.) and create drip responses to convert more leads and create a consistent process. You will also be able to create notes for each contact (which can be added via smart forms automatically once filled out) to instantly remind you about the lead or store important information.
Even if you are new to marketing and sales or don't have an existing sales process, the Legendary CRM feature allows you to build an organized process from the beginning. You get a new opportunity (lead in) and they start at the first stage in the sales pipeline. As things happen--an appointment is booked or contract signed--they move to the next stage. Once you've closed a deal you drag the contact to "WON" and it gets added to your closed deals!

…that's right! You even get analytics with every lead that closed or is lost! You never have to guess what your numbers are again--they are right at your fingertips!
Want a sneak peak at what we do? Book a call today for a FREE demo: