Legendary Leads - Lead Generation Service
What You Should Expect From Your Lead Generation Service Provider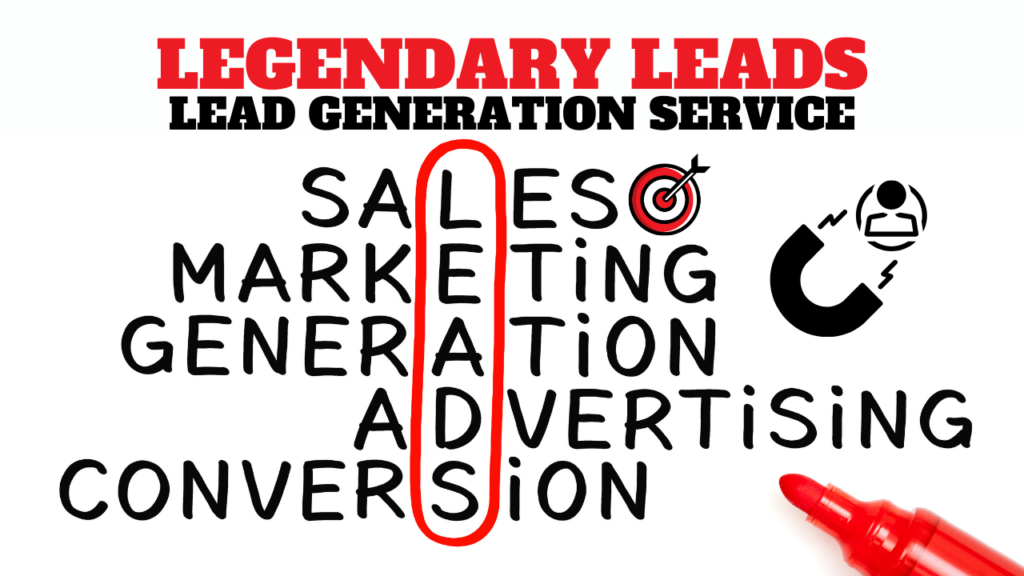 Legendary Leads - Who Needs A Lead Generation Service?
So, who is Legendary Leads for? Well, if you're currently an agency owner, realtor, coach, consultant, loan officer, service business owner (accountant, contractor, dentist, insurance broker) or need to get more clients consistently for growing your business then our lead generation service might be for you.
And I don't just say this because I'm a partner in Legendary Leads… I say this because I have been HEAVY into marketing online businesses, automation and software for the last two years. Finding the right partners with the right tools who have been there and done that is your BEST SHOT at long term success.
Being able to partner with Legendary Leads and quickly find new customers no matter the situation is AMAZING! You'll have a proven partner to leverage and grow your monthly recurring income and one off sales using our lead gen services.
Also, Legendary Leads is not only for you if you want to personally increase your marketing effectiveness and acquire new clients FAST… but you want to manage your time and increase revenue in creative ways with different software and automation platforms… and again, in turn, have this INCREASE your New Customers, Sales, and PROFITS!
Are you ready to take action and super charge your marketing efforts with Legendary Leads PLUS secure your lead gen services and software for a guaranteed fixed monthy rate? Click the button below to schedule a call now:
What Exactly Are Legendary Leads?
Legendary Leads are potentially new clients and customers for your business! Well, more specifically they are leads we've generated for YOU and hopefully at a cost that makes them not only profitable but enjoyable to work with.
With Legendary Leads, you can bring in new leads 24/7 using targeted ads that convert cold leads into people interested in working with your business. We will capture their basic info like name, email, phone number and also send them to Messenger as another point of contact and any CRM you use will instantly get populated with their data (you get ours for FREE when you hire us--and we might be biased but think it's the best). From there we will set up a chatbot custom built for your business to start or continue the conversation and increase conversions for you on autopilot.
In addition to this initial lead capture process, you will get a local or toll free phone number to instantly connect with incoming leads via text or call as soon as they submit their information and track all of your correspondence. Contacting leads within the first 90 seconds of lead submission increases conversions by 85% or more. We give you the software tools to completely automate this initial contact at no additional charge.
…that's right! Here at Legendary we not only helps you get new clients, but also help you automate and scale your follow-up systems!
Want a sneak peak at what we do? Book a call today for a FREE demo: